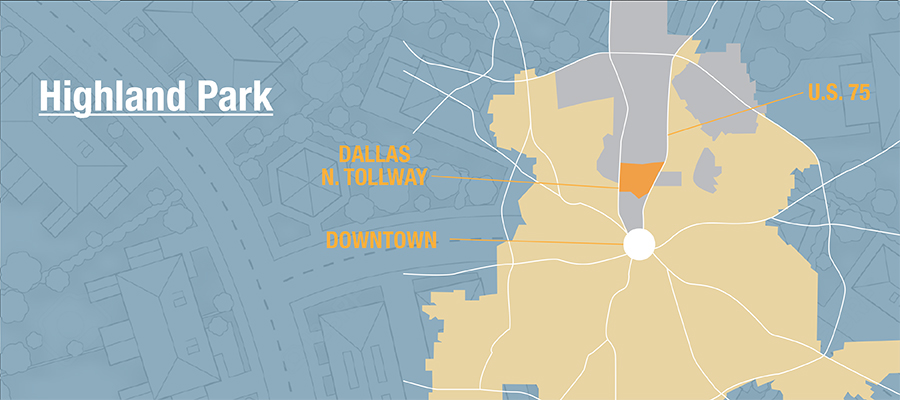 Highland Park Area
Highland Park is often considered the Beverly Hills of Texas, which comes as no surprise when you consider they were designed by the same renowned landscape architect, Wilbur David Cook. 100 years after its development, architectural gems still line quiet streets draped in ...
---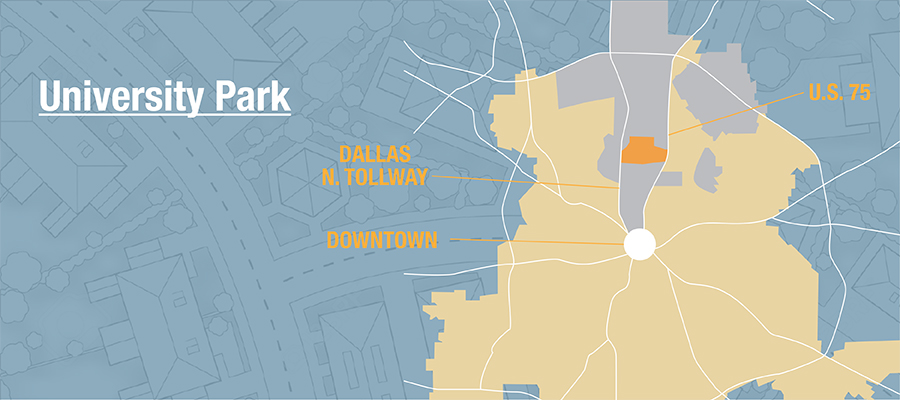 University Park Area
University Park is home to Southern Methodist University and retains the quaint feel of a university town. Situated five miles north of downtown Dallas, University Park boasts more than 23,500 residents with access to an abundance of parks, churches, shopping, and dining. Tr...
---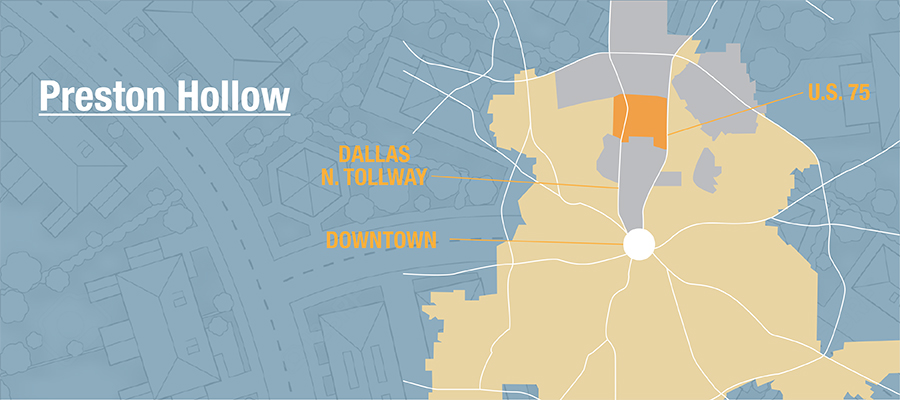 Preston Hollow Area
The prestigious area known as Preston Hollow has roots dating back to 1924 as a 56-acre farm. Today, you'll find it to be an elite address whose residents include such notables as former President George W. Bush, Ross Perot, T. Boone Pickens, and Mark Cuban. The...
---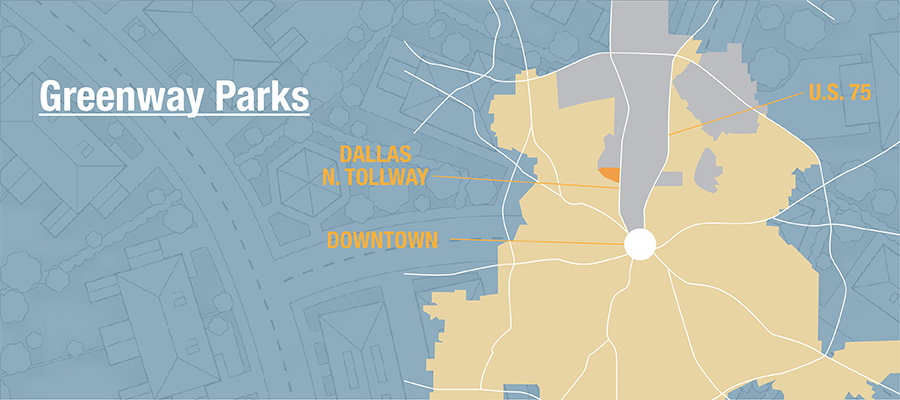 Greenway Parks Area
Greenway Parks is a 150-acre neighborhood that has been home to 300 Dallas families since 1927. It has the unique claim of being the first pedestrian-oriented community in Dallas, designed in the ...
---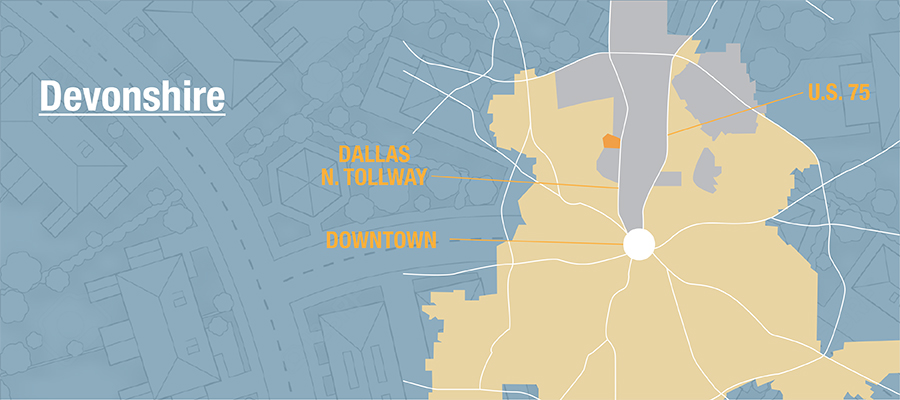 Devonshire Area
The Devonshire neighborhood offers an eclectic assortment of homes ranging from original cottages and remodeled residences to new estate homes on large lots. Devonshire is comprised of only 750 homes and is bordered by Northwest Highway to the north, Inwood Road to the west, the ...
---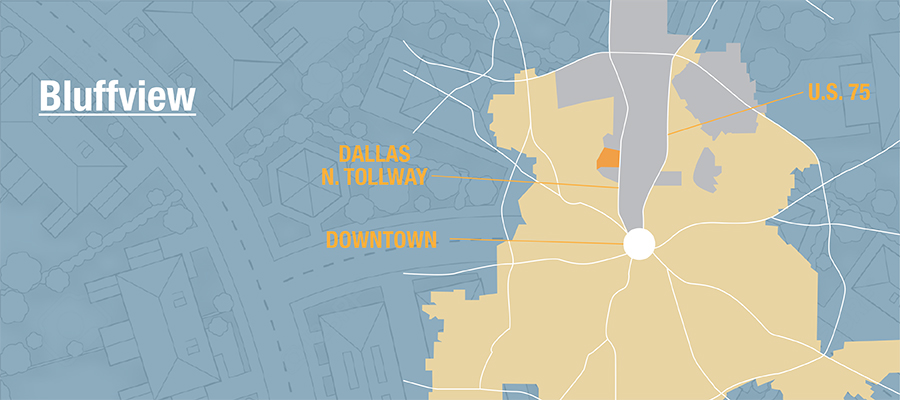 Bluffview Area
Aptly named for its unique topography, Bluffview features 50-foot bluffs and rolling terrain along Bachman Creek, while Briarwood is noted for its lovely stands of mature trees. These small, exclusive enclaves just north of Dallas are located on the west si...
---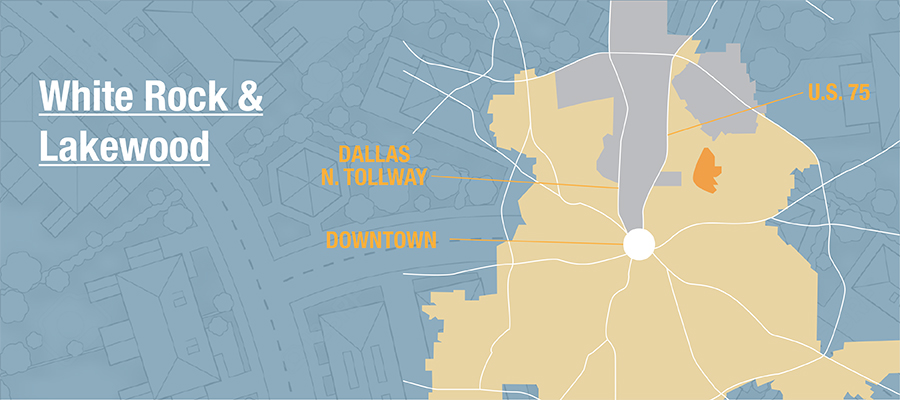 White Rock Lake & Lakewood Area
New York City has its Central Park—Dallas has White Rock Lake. This urban oasis is nine miles in circumference and spans 1015 acres; its beauty draws cyclists, runners, bird watchers, picnickers and families to its trails and the Dallas Arboretum and Botanical Gardens...
---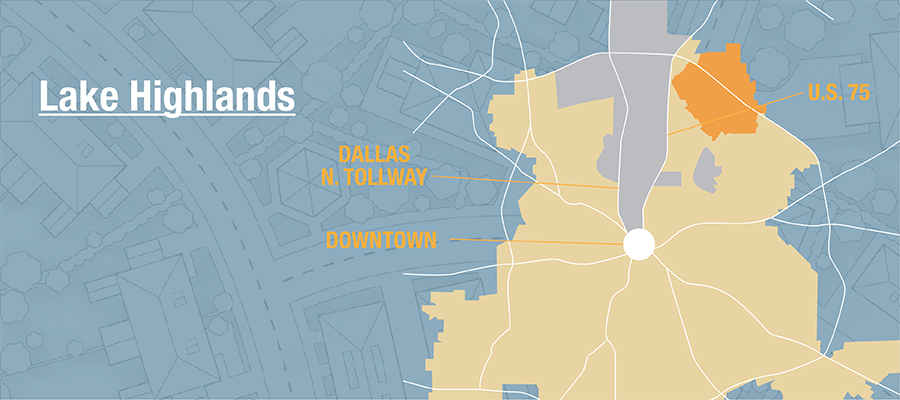 Lake Highlands Area
Just north of White Rock Lake, is a family-oriented neighborhood boasting some of the highest elevations in the city. There are plenty of parks, greenery and creeks in the area, with rolling hills adding to its delightful setting. Lake Highlands is well respected, in close proximity to...
---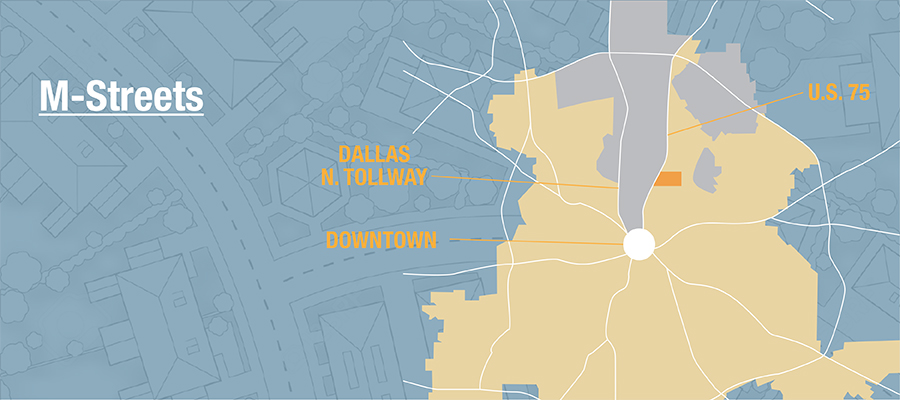 M Streets Area
For those who prefer the city life and all it has to offer, the M Streets are the perfect address. Located along the boundaries of Dallas's Central Business District, the M Streets - named for the main streets including Monticello, Merrimac and Morningside - feature immedia...
---